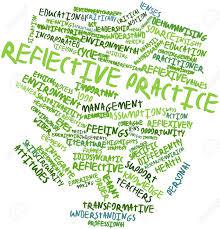 My counselling and psychotherapy training has involved a range of modalities including solution focused, psychodynamic, cognitive behavioural, emotion focused therapy (EFT) internal family systems, eye movement desensitization reprocessing (EMDR), mindfulness, and somatic approaches.  Hence my model of supervision is best described as integrative. My clinical practice is both attachment, and trauma informed, consequently informing the model of supervision I offer. I have completed the BPS accredited, Applied Supervisor Training Course at the University of Manchester.
I offer a free 30 minute telephone consultation to discuss your needs and assist you in deciding whether or not you would like to work together.
My fees for 1:1 supervision are £60 per hour
Please note: I only offer online and/or telephone supervision using the zoom platform . Please contact me to discuss your individual needs.
I am also experienced in facilitating group supervision spaces and welcome enquiries to discuss your organisational and/or groups needs.
Experience as a clinical supervisor
My previous paid roles have involved supervising clinical teams consisting of counsellors, psychotherapists, counselling psychologists and non-therapist staff such as project workers, and as such I am experienced in working with therapists across a broad range of modalities.  My own experience of working with both children and young people, and adults throughout my career has proven beneficial in working with counsellors and psychotherapists who work with either young people and/or adults themselves.
The way I work as a supervisor
I enjoy supervision both as a supervisor, and supervisee, and believe it to be a valuable space rich in potential for collaborative learning, and both professional and personal development. In terms of how I work as a supervisor, this is predominantly informed by the needs of the supervisee 's' I work with and their level of knowledge, training and experience. However, I have also found the use of certain supervision 'models' to be extremely useful sometimes, as a means of bringing a flexible form of structure to the supervision process. Personally, I favour Hawkins seven eyed supervision model (see fig 1.), due to its effortless capacity to incorporate both the relational and systemic aspects of therapeutic work, in addition to the comprehensive range of other factors with the remaining 'eyes' of the model, that undoubtedly inform and influence the therapeutic and supervisory processes.
Fig 1. Seven Eyed Supervision Model Info Sheet
I am a passionate believer in the role of a therapist being unique in its richness of opportunity for offering the ability to help others, whilst representing unparalleled possibilities of learning about ourselves while doing so. When facilitated effectively, the supervision space represents a safe, motivational forum where therapists may reflect on such processes to assist with their constant learning and development.