"Despair is the Price One Pays for Self-Awareness." Irvin Yalom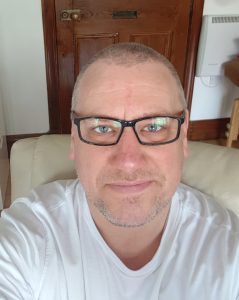 Hello and welcome to my website and the home of TT Clinical Services, offering trauma informed private therapy, clinical supervision, training and consultancy.
I am an accredited member of the British Association of Counselling and Psychotherapy (BACP), specialising in psychological trauma, having extensive training, knowledge and experience of working within the field. For further details regarding my qualifications, training, experience and the way I work just visit the 'about' section of this site.
Whatever brought you here, whether it is because you are seeking therapy yourself, or exploring any of the other services that I offer; I have taken care to try and include sufficient information throughout the site to assist you as much as possible.
If you require any further information, have any questions, or if you would like to offer any feedback or have any suggestions regarding the content of this site, please contact me by using the contact tab on the menu provided above. Or alternatively you can contact me by telephone on: 07985 456 079