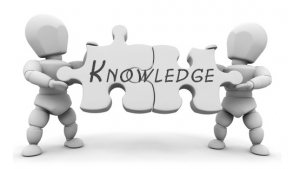 Below is some information regarding specialist knowledge, experience and skill-sets that I have developed over the years, having assisted many clients with these types of issues, and accumulated extensive experience as a result:
Psychological Trauma: In addition to my integrative 'core training' I am also trained in cognitive behavioural therapy (CBT), and eye movement desensitisation reprocessing (EMDR), both of which are the recommended treatments for trauma and PTSD, by the World Health Organisation (WHO) and the National Institute for Health and Care Excellence (NICE). I adopt  a trauma informed, embodied, relational approach to treatment, and I subscribe to the evidence based belief that our bodies remember trauma, and thus it is necessary to treat the mind and body to aid trauma recovery.
Sexualised Trauma: I have specialist knowledge, training and experience of working with adult survivors of sexual abuse and rape, having worked within the field for many years. I am well aware of the devastating impacts that these kinds of traumatic experiences may have on people's lives, and the potential for effecting not only the survivors themselves, but also those closest to that person such as partners, family members and friends. I have worked extensively with adult male, female and trans survivors of childhood sexual abuse and/or rape, and also their partners and family members throughout my career, in paid roles and privately.
Childhood/Developmental Trauma:I have many years' experience of working with adult survivors of childhood trauma and adversity. This may involve a range of adverse experiences, that can often lead to chronic symptoms and difficulties throughout the lifespan until the initial traumatic experiences themselves are processed, to assist with healing and recovery. Research evidence indicates that psychotherapy treatment can help significantly, and in addition to my extensive experience within the field I am trained in evidence based treatments and types of intervention that can assist with this type of work, such as EMDR, Trauma Focused CBT (TFCBT), mindfulness and emotional freedom techniques (EFT).
Male Survivors of Sexual Abuse and/or Rape:  Four years of my career involved  working for a specialist service delivering counselling and psychotherapy treatment for male survivors of childhood sexual abuse and/or rape. During this time I worked with many men who have experienced sexual trauma, both as children and adults, or as in many cases both.
Addiction & Dependency: Having worked in drug & alcohol services for many years I am also skilled and experienced in working with addiction/dependency issues, and destructive and harmful cycles of behaviour.
Relationship Issues: Human beings are fundamentally social animals, which makes our ability to develop and maintain healthy relationships of crucial importance for our mental and emotional health and well-being. If you are experiencing difficulties in your current relationship, or you're aware of repeated patterns of behaviour that are negatively impacting on your ability to develop and maintain healthy relationships in your life, I believe that therapy can help. I have a professional interest in attachment theory, and how the nature of our childhood attachment relationships influence our relationships with self and others throughout the lifespan. Thus, I incorporate an attachment focus with all my clinical work, as I believe it holds profound meaning, not only for the therapeutic relationship itself, but also for our own self-development and understanding of ourselves in relation to others
Anxiety & Depression: If you are currently struggling with symptoms of depression and/or anxiety, or if you feel overwhelmed, immobilised or completely isolated and you don't necessarily choose to give whatever you're experiencing a name or a 'label' because that doesn't work for you, then therapy can help. My initial training as a counsellor at an NHS Primary Care Mental Health Team in North Manchester provided me with my earliest encounters of working directly with patients struggling with problems like this. Since then I have amassed considerable experience offering evidence based treatments and intervention for these types of issues, with effective results and positive treatment outcomes.
Couples & Relationships: I have a qualification and extensive experience in working with both couples and families experiencing relationship issues, and facilitating a safe therapeutic space collaboratively with couples, that is conducive to exploring relational and/or communication issues that may be harming their relationships.