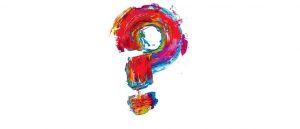 I am an integrative trained counsellor, psychotherapist, clinical supervisor, EMDR clinician, trainer and consultant based in central Manchester, both UK registered and an accredited member of the BACP. I have a passionate belief in the human capacity for change, and  I am therefore committed to using my skills, training, knowledge and experience to support those who seek my services in assisting them to do so.
My core training is integrative, meaning that I draw on a broad range of theoretical approaches, ways of working and types of interventions to assist clients with whatever it is they're struggling with, while my initial integrative training provides a type of theoretical framework that enables me to integrate these together safety and effectively. I deliberately chose to train in an integrated approach because I believe that this allows me the freedom and flexibility required to remain open, responsive and fundamentally informed by the needs of the clients I work with, whilst co-creating a treatment approach with them that is as unique as they are. I have since trained in other types of therapy and intervention over the last ten years, which increase my ability to assist clients in more creative ways, and enhance this flexibility. I passionately believe that we are all individual and different, and so it's important for me as a therapist, that I'm able to work in ways that acknowledge and nurture that difference while ultimately respecting the very essence of what makes us everything we are.
Theoretical Approach & Philosophy
I work with adults, couples and families, and have clinical experience of working with a range of complex presenting issues and difficulties. This means that I am extremely confident in my ability to meet your treatment needs, to assist you in reaching your desired outcomes and creating your own meaning. I believe that each individual is unique, and therefore my integrative training enables me to be responsive to your individual needs and develop a bespoke treatment approach tailored with you and specifically for you.
Specialist Knowledge & Experience

In addition to my private practice work I have also previously worked part-time as a clinical supervisor for a well known, award winning UK registered charity, supervising the clinical case work of other therapists. My previous two full-time clinical roles have involved leading specialist teams within the field of sexualised trauma. Therefore I Have extensive experience of working with male, female and transgender clients who have experienced sexual abuse and/or rape whether historical or current. I am clinically experienced in working with complex trauma presentations and symptoms of post traumatic stress disorder (PTSD), as well the associated psycho-sexual issues, and co-existing symptoms and/or disorders that may develop, including:
Depression
Anxiety disorders
Dissociation
Relationship issues
Developmental trauma
Relational trauma
Drug and alcohol issues
Phobias
Psycho-sexual issues
Intrusive thoughts
Self-harming/destructive cycles of behaviour
Sex addiction/pornography addiction
Attachment disorders
I also work privately as a forensic psychotherapist working clinically with sex offenders within my private practice ,as I believe that offering specialist treatment with this population not only assists with the management and reduction of risk, but also contributes to an ultimate aim of reducing the prevalence of sexual violence.
Qualifications, Training and Experience
Qualifications
MSc in Therapeutic Practice of Psychological Trauma (Currently Studying)
PG Cert Attachment Theory
Emotional Freedom Techniques – Level 1
Emotional Freedom Techniques – Level 2
EMDR Psychotherapy Part 3
EMDR Psychotherapy Part 2
EMDR Psychotherapy Part 1
PG Dip Therapeutic Practice of Psychological Trauma
PG Cert in Couples & Relationship Therapy
BPS Accredited Supervisor Training
IAPT PWP Supervisors Training
PG Cert in Cognitive Behavioural Therapy (CBT)
PG Dip in Theory and Practice of Integrative Counselling
BSc (Hons) Psychology & Counselling
Certificates in Counselling Skills (1&2)
Additional Training
Brain Care as Self-Care: Applying the Well-being of Neuroscience to Help Clients
Treating out of Control Sexual Behaviour
Body Oriented Therapy Techniques for Trauma and Attachment
IFS Informed EMDR
Trauma, Affect Dysregulation and Shame: Treating the Seeds of Self-Destructive Behaviours
IFS Treatment for Sexual Abuse: Victims and Perpetrators
EMDR for Sexually Compulsive Behaviour
Treating Complex Trauma with Internal Family Systems
EMDR Therapy for Suicidal clients and Self-harming behaviours
Clinical Applications of Polyvagal Theory in Trauma Treatment
Polyvagal Theory Masterclass
Sex Toys and Sex Therapy
Attachment, Detachment and Re-Attachment in Psychosis and beyond
Internal Family Systems (IFS) Immersion Course
Trauma and the role of shame
Shame – The Meaning of Shame in the Treatment of Trauma
Understanding Kink
Essential Sensorimotor Skills and Resources for Healing Shame
The Flash Technique
Attachment and the Dance of Sex: Integrating Couples and Sex Therapy
Delivering EMDR Therapy Online
Applying Attachment Theory in Clinical Practice: Treatment Strategies Across the Lifespan
An Integrative Approach to Stabilization with Dissociative Clients
Complex Trauma Work, An Embodied Approach  (Single, Multiple & Childhood Trauma – Stage 1)
Complex Trauma Work, An Embodied Approach  (Single, Multiple & Childhood Trauma – Stage 2)
The Adult Attachment Interview in Practice
Compassion Fatigue & Vicarious Trauma
Mindfulness and Compassion Focused Approaches to Trauma
Trauma Focused CBT (TF-CBT)
The Inner Child in Counselling & Psychotherapy
Harmful Sexual Behaviour in Male Adolescents: Risk & Intervention
Responding to Psychological Trauma: Therapeutic Perspectives
EMDR with Pain, Depression and Adults Abused as Children
Cognitive Therapy in Adversity
EMDR with Survivors of Childhood Sexual Abuse
Dealing with Shame
Healing Complex Trauma & Dissociation with Ego State Therapy
Workshop in Running Mindfulness Groups
CBT for Personality Disorders
CBT for Eating Disorders
Working with Relational Trauma
Attachment Theory – Above and Beyond
International Treatment Effectiveness Project (ITEP) Mapping
Boys are Sexually Exploited Too
Motivational Interviewing (MI)
People Pins & Prevention – Safer Injecting Awareness
Cocaine Nation
Real Love Rocks: CSE awareness & Train the Trainer
"Out of It" – Young People & Drugs
Legal Highs
Safer Online – Children & Young People
Criminal Justice Awareness Training
Awareness of Child Abuse & Neglect
Safeguarding Adults
An Awareness of Domestic Violence Including The Impact On Children & Young People
Work/Voluntary Experience
Current roles:
Counsellor & Psychotherapist in Private Practice
Forensic Psychotherapist – Stop Sex Offending (STOPSO)
Previous roles:
Clinical Supervisor – The Beacon Centre
Project Lead & Trauma Focused Psychotherapist (The Change Project
Clinical Lead & Trauma Focused Psychotherapist (Survivors Manchester)
Specialist Children & Young People's Drug & Alcohol Practitioner -SMART Team/Lifeline
Volunteer Psychotherapist – LGBT Foundation
Therapist & Consultant – Tree Tops Counselling Service
Trainee Integrative Counsellor – NHS Primary Care Mental Health team